CARPE DANZA OFFERS WORLDWIDE DANCE SERVICES
Carpe Danza – "Seize The Dance"
To dance is to connect with the music and people that surround you. Our bodies have a natural response to rhythm, which propels movement. This self-expression is one of the most freeing sensations, especially when sharing it with a partner. Dancing allows us the opportunity to communicate far beyond the ability of words and experience a deeper connection that is truly unique.
Connection Dance
With Carpe Danza, you are provided the space to refine your movements and further your understanding of cooperative dance. Natalie Gallegos believes that everyone has the ability to dance if given passionate instruction and a safe space to practice. Whether you have two left feet or years of experience, you can trust that Carpe Danza has something to teach you.
Begin dancing & take your first step
by calling (208) 283-6002 today to schedule your lessons!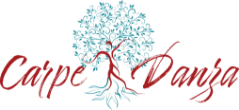 Providing Dance Lessons
& special events Worldwide
From weddings and parties to retreats and workshops, Carpe Danza is available to teach at your destination. With a passion for traveling, there is nothing more exciting to Natalie than bringing her work on the road. With a long list of special event services, Carpe Danza is the key to your next successful event. For more information on special event services, contact Carpe Danza today!
Book Now
Wedding Dance Instruction & Choreography
Your first dance should be an expression of you and your loved ones character and love for each other!  Why not start your wedding celebration off on the right foot!
Book Now
"DANCE IS THE HIDDEN LANGUAGE OF THE SOUL."
– MARTHA GRAHAM
Carpe Danza Classes and Sessions:
Carpe Danza focuses on promoting the body through movement, connection, and healing. These are all achieved through fitness, dance, and bodywork sessions.
Fitness
Yoga Trapeze
PiYo
Dance Fitness
Nutrition
Dance
Latin
Ballroom
Social
Bodywork
Rossiter